@CraveLasVegas and I met up at @TheBeatLV to talk about "Crave – The Urban Girl's Manifesto" The ultimate guide to the places women CRAVE in Las Vegas, including more than 125 women you need to know. Crave Las Vegas will be having a Buzz Party at CENTERpiece.
Come see what all the buzz is about—connect and celebrate with Crave Las Vegas, they are looking to bring together and showcase exceptional Las Vegas entreprenesses doing cool things. Find out why you'll want to get involved and join the CRAVE community!
Lol I am such a Geek, I still can't get use to viewing myself on video…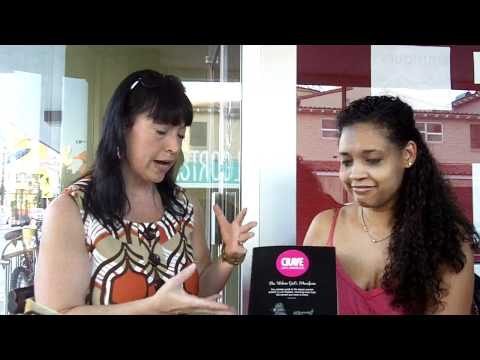 Elisabeth, her hubby, and I met at @TheBeatLV and I love the atmosphere in this Hip Coffee Shop located downtown.
You can connect with Crave Las Vegas on Facebook.  I pulled a @ChrisBrogan moment ;0)  Check out our animoto vid below.